Website Design, Build and Hosting
"Today… A small business without a website is like a man without a face!"
Your website is a critical success factor for the business. Dont settle for any old, mediocre website? Let us create a bespoke, custom, conversion focused WordPress website that communicates directly with your ideal customers.
Simple Site – affordable web design, for WordPress websites
If you need a simple website fast then "Simple Site", the managed WordPress service is for you.
Affordable WordPress web design, Simple Site offers cheap, professional websites from a WordPress expert.
Save time and money and get a new website in no time!
Full Setup Included
Your site will have your logo, colour scheme, text & images and can be live in 4-5 days!
CUSTOM DOMAIN NAME
You can use your existing domain name if you have one or we'll include a free domain in the package.
IMAGES, VIDEO & MORE
Your affordable web design supports text, images, video && audio.
4 PAGES + BLOG
Home, About, Services, Contact & Blog (or equivalent) all included in the basic price.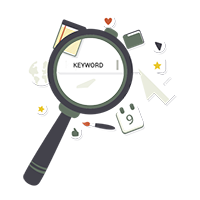 EASY TO UPDATE
Edit pages & add posts using the world leading WordPress CMS. Guidance documentation provided
SEO-FRIENDLY
Well coded & easy for search engines to crawl. We'll also give you tips on optimising your content!
GOOGLE ANALYTICS
Track your visitor numbers & other data with the world's leading analytics software
FREE SETUP
$75 a month for 12 months

Followed by $25 a month
Request A WordPress Web Design Estiamte
Please Complete This Form
It should take no more than 20 minutes to complete, and will give you clarity on your website objectives.
This allows us to provide a more accurate estimate.
Please ensure you complete all *required fields and be sure to press the Submit button at the end
Web site Custom Quote
Custom website Quote